1. Billy Moon - King Of The Sun (Self Released)
This is one of five tracks on a new release from Billy Moon. It's called Young Adult and can be purchased on cassette or download from Bandcamp. Personally I think you should consider the cassette even if you don't own the antiquated machinery necessary to play it because you get a download with every purchase so you would get to own a very beautiful item that you can stare at for hours. Perhaps I'm just a bit weird like that although I have recently invested in a new cassette machine as people keep sending me the things.
2. Iowa - Back To You (TYM Records)
I've been meaning to get this track into a Fodder for the last few weeks. It's from a seven inch single which I'm told has now sold out which also includes a band called Sounds Like Sunset.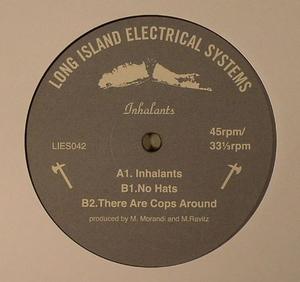 3. Inhalants - There Are Cops Around (Long Island Electrical Systems)
One of three tracks on a new EP by Inhalants. I can't tell you anything more about it really as I bought it on a whim mainly because the label Long Island Electrical Systems claim to be "committed to sonic destruction" which means it has to sound good, and it does.
4. Daydreaming - Sonic Youth Is In My Cooler (

Self Released

)
What a great title! Naturally the urge to follow this some classic Sonic Youth was almost overwhelming but showing almost superhuman restraint I manage not to. This is but one track on a brilliant EP by Daydreaming which you can, and really must download from their
Bandcamp page
. Superb stuff!
5. Glassbooks - Acrobatics (

Self Released

)
This is another release I'm a bit late on. It's a four track EP by Edinburgh band Glassbooks. You can download the whole thing from their
Bandcamp page
. I do particularly like the vocal on this one.
6. Greenland Sea - Who Needs The Bureau De Change (

Eardrums Pop

)
This is a track from Volume One of the Eardrums Pop compilation album Between Two Waves-The Second Wave. There are going to be three volumes released over the next few weeks each consisting of tracks by bands made up of other bands. What I mean to say is each band on the album is a collaboration, Greenland Sea for example are better known as The Swapsies and Jam On Bread. I'm sure you get the idea. Anyway what you need to do to get the full thing is pop over to the Eardrums Pop website and
download Part A completely free
. Part B will be released next week and for me it can't come soon enough.
7. The Feelbad Hit Of The Winter - Mind The Monsters (

Russian Winter

)
This is one of six tracks on the Kansas band's brilliant new self-titled EP which is available on CD or download through
Russian Winter Records
.
8. Dick Diver - New Name Blues (

Fruits And Flowers

)
Apparently there was a Dick Diver LP last year called Calendar Days and I don't have a copy. That is going to weigh heavy on my mind until the situation is rectified. This track however is new and belongs on a seven inch single which will be released on 29th June through Fruits And Flowers. I have a feeling this record might sell out so if you want one I would recommend
pre-ordering
.
9. Let's Say We Did - Won't You Please [Tell Me Something] (Nensa/Edils)
One of four tracks on the latest EP by Let's Say We Did which should be appearing as a seven inch single in the very near future.
10. Sontag Shogun - Orbital Insertion (

Luau Records

)
This is probably my favourite LP of the week. It's by Sontag Shogun who apparently reside in New York. The record is called Tale and is certainly one of the best recordings I've heard this year!
11. The Austerity Program - Song 30 (

Controlled Burn

)
Taken from the lp Beyond Calculation on which all of the song titles are merely track numbers with this track being track two on the album. There's nothing like being confusing. The important thing though is that it sounds fantastic and will be released on Controlled Burn Records on 17th June.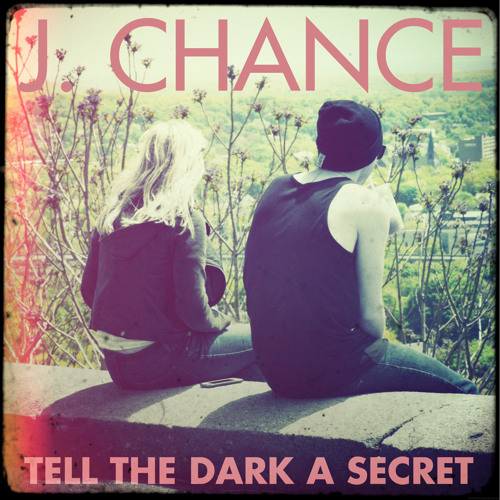 12. J. Chance - Go (

Obscure Me

)
"
J. Chance is a freak-folk and psych rock singer/songwriter with the uncanny ability to call together the visceral and the psychical muses into one unearthly choir. Press play and one is instantly stirred up by catchy pop hooks, psychedelic guitars, and acoustic rambling of disjointed folk mind dump. The group's distinctive style is characterized by subtle time signature changes and sonically open experimentation set to surrealist lyrics.
But the discerning listener soon finds that the pop elements mingle with a mysterious and protean ethic involving strategic elements of surprise, dissonance and harmonization. In the spirit of influences like the Beach Boys, 13th Floor Elevators, John Cale, and Neil Young, Chance is concerned with leaving the listeners in a different place from where they start."