1. Manon Meurt - Glowing Cityscape (

Self Released

)
You don't see that many bands coming out of the Czech Republic but here's one. This is one of six tracks on what I believe to be Manon Meurt's debut release which can be downloaded from their
Bandcamp page
.
The Close Lobsters are back with their first new recordings since 1989! While some (including me) might argue against such a drastic action after so long they actually seem to have pulled it off. The new record is called Kunstwerk In Spacetime and features two new tracks Now Time and New York City In Space. It will be released as a seven inch single and presumably mp3 on Shelflife Records on 27th May.
3. We Are Hex - Tongues (

Latest Flame

)
This is the b-side of the new We Are Hex single W.D.M.R.S. which will be released on seven inch through Latest Flame Records next month.
4. Another Sunny Day - You Should All Be Murdered (Sarah)
Many of you will be shocked that I actually remembered to include this. This is the original version of the Grave Pools track on last weeks Fodder. As you will notice apart from a bit of echo on the Grave Pools version there isn't much difference but as far as I'm concerned you can't whack the original. Perhaps someone should have a go at Sensitive by The Field Mice. I'd like to hear that!


5. Towns - Too Tired (

Howling Owl

)
This is the first taste of Bristol band Towns debut LP Get By which I'm really looking forward to hearing in it's entirety. It will be released on Bristol label Howling Owl on 2nd June and is available for pre-order now
from their website
. If I've read it correctly and there's every chance I haven't there will be just one hundred copies of the vinyl version which will undoubtedly be snapped up pretty damn fast. Really excited about this one.
6. Chvad SB - A Hair Before Sundown (

Silber

)
This fine track comes from the LP Crickets Were The Compass on Silber Records by Chvad SB. I'd love to know how to pronounce that incidentally. The track I really wanted to include is called The Dust Cloud Permeates but at just under fifteen minutes it's probably a little to much for the more sane among you although I'm still tempted as it is excellent.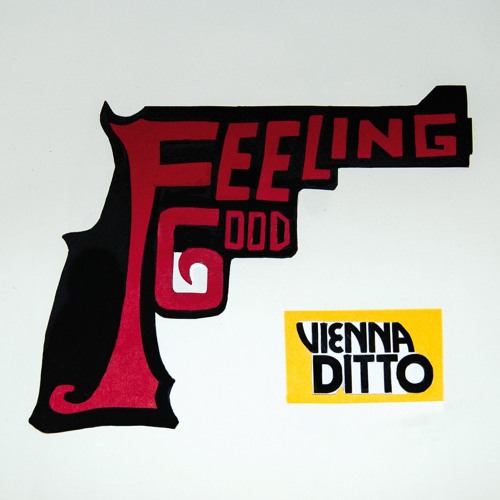 7. Vienna Ditto - Feeling Good (

Ubiquity Project Records

)
I really wish I knew a lot more about this group. Vienna Ditto come from London and will release this totally brilliant track as their new single on 9th June. Their does however seem to be quite a bit of older stuff on their
Bandcamp page
so I'll be having a scout through that over the weekend.
Vienna Ditto have a handful of shows coming up and if only they would venture a bit further north I should love to see them myself.
6th June - Swindon, The Victoria Inn
14th June - London, Aklam Village Market
20th June - Oxford, O2 Academy
21st June - Reading, Rising Sun Arts Centre
8. Body Futures - When You Had A Jaw (

Latest Flame

)
Taken from the lp Brand New Silhouettes which will be released through Latest Flame on 12th August which is still quite a way off. I'll remind you again before then.
9. Florida = Death - A Deeper More Fullfiling Empty (

Obscure Me

)
It's always a good sign when a press release advises you to listen loud and through speakers and in this instance the advice would be correct. This is the first track on Florida = Death's new record Post Information. It's one of those wonderful LP's where you genuinely don't know what's going to happen next. The Fall are pretty good at that and now it seems so is this Meriden three piece. Post Information is certainly available on vinyl although I'm not sure about other formats but what other format could you possibly prefer? You will almost certainly be able to find acres more information and maybe even buy the thing at the Obscure Me website.
10. The Yearning - If I Can't Have You (

Elefant

)
A new single from The Yearning which precedes the new lp Dreamboats And Lemonade which will be released on Elefant Records on 30th June and is something I for one am really looking forward to hearing.
11. The Wind Up Birds - Debris Slide (

Sturdy Records

)
A superb rendition of the Pavement classic to put us in the mood for the Leeds bands second lp Poor Music which will attack us on 27th May. This track isn't on it but you can have a look at the sleeve for the new record anyway.
12. Destruction Unit - Feed The Dogs (

540 Records

)
This fine track comes from a split lp which Destruction Unit share with Merchandise and Milk Music. It's called USA 13 and has almost certainly sold out as there were only two thousand copies when it was released last month in honour of Record Store day. However if you can't find a copy there is no need to panic as I will be including more tracks from the record over the coming weeks.