It's been a bit of a while since the last Fodder but it's back and with a bit of style. This week we have new tracks from the likes of Pixies, Owl And Mouse and the brilliant Grave Pool.
Download Here
1. Pixies - Women Of War (Self Released)
Bit of a surprise this one. Released for Record Store Day on 7" although copies have also being distributed with the vinyl version of the new LP Indie Cindy which has received some less than warm reviews, or at least the one's I've read have been slightly unkind. Personally I like the record and think it sits very nicely alongside their impressive back catalogue. It seems to be selling pretty well though so I doubt Mr Francis and his team will lose too much sleep over it.
What a great track. It's one of four on a new and fantastically noisy E.P. by Wavr. It's called "Wilt" and can be purchased from their
Bandcamp page
.
3. T.O.Y.S. - What To Do (

Odd Box

)
"T.O.Y.S are a three piece indiepop band formed in Leeds in 2010. Now partially relocated in London.
David Kitchen plays a baby Yamaha keyboard through a mighty speaker, Adam John Miller plays fuzz bass and Eddy Lines plays drums. Initially a collaboration project that quickly took on momentum, the result is an uptempo blend of lo-fi pop, krautrock and dancefloor indie.
This is the bands 3rd release (their 2nd for Odd Box) and it agains finds the band delivering 6 cracking songs over the course of an EP."
4. Tyrannosaurus Dead - 1992 (

Odd Box

)
And while we're on the subject of Odd Box Records they have another fine release in a new album by Tyrannosaurus dead. It's not a new album as it comprises of pretty much everything they have released to date on various labels. It's annoying to see that they have released something called The Lemonade EP, a cassette released on the Reeks Of Effort label. It's annoying because I don't have a copy and if I come across anyone who has they can expect to be burgled or at least hounded into submission. This album, cunningly titled Greatest Hits contains tracks from that release and others all on one CD which you can order along with the T.O.Y.S. release above from
Odd Box
.
5. Owl and Mouse - Don't Read The Classics (

Fika

)
This is one of four lovely tracks on a new release by Owl And Mouse which will be released on 23rd June by Fika Records. It's called Somewhere To Go and will be available on a sky blue coloured 7" single which I for one will be tracking down at the first possible opportunity.
6. Spirit Choir - We Disintegrate (

Self Released

)
One of two tracks on the Buffalo bands new digital single which you can download free from their
Bandcamp page
.
7. Loom - Every Crime (

Obscure Me

)
Taken from a free digital single which you can download in full
here
.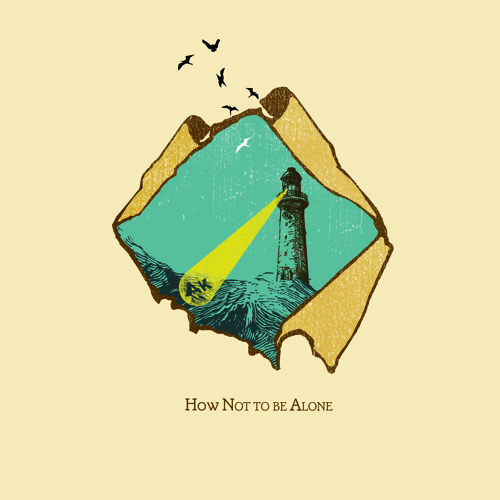 8. AK - Electricity (Demo)
One of four tracks on a new EP from Brooklyn band AK. It's called How Not To Be Alone and was released on 25th March but in time honored fashion I've only just heard it.
9. Lightfoils - Last One (

Saint Marie

)
An LP I can't stop listening to at the moment is the new release by Lightfoils. It's called Hierarchy and will apparently be released on 8th July by the consistently wonderful Saint Marie label.
10. Klam - Grey (

Demo

)
This is one of six noisy tracks from Klam which were recorded last year and have now been made available through their
Bandcamp page
.
Probably the most played track on my iPod at the moment is this fantastic reading of the Another Sunny Day classic You Should All Be Murdered. The original was released on the legendary Sarah label back in the mists of the late eighties and seldom has it been heard since. This version is pretty close to the original but with a lot more echo and distortion which are two things always likely to grab my attention. It's the third track on a three track EP by Grave Pool who's work I must confess to not being familiar with but on the strength of this offering will need to hear a lot more. If I remember (unlikely) I'll dig out the original version for the next Fodder.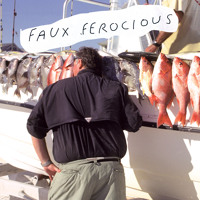 12. Faux Ferocious - Boys Like Creatures (

Mush

)
"
Striking Distance is the first in a string of seven-inch EPs by Nashville art-punks, Faux Ferocious. Consisting of four perfect slices of noise-pop, Faux Ferocious brandish more personality in ten-minutes than many groups do on hour-long albums. Side A is made up of an immediate and decisive one-two punch. "Striking Distance" is all edge-of-a-knife drive that demands you get together or get out of the way. "Billy" tells the story of a kid that never got along over an unflustered groove that screams cool. "Boys Like Creatures" kicks off Side B with a fuzzed-out chant-along as performed by rockabilly's juvenile delinquent cousin from the city. "A Poor Born Man" exudes the pent-up frustration that comes from having a girl go out with some other creep and not being able to do a thing but sing about it. Stiking Distance is a hard, fast, and dangerous at any speed start for Faux Ferocious.
"