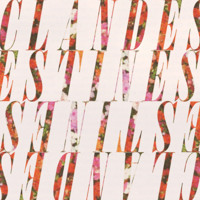 1. Clandestines - Lungs (

Philophobia

)
Taken from the album "Saturday As Usual" which will be released on Philophobia Records on 16th December.
2. Quiz Kids - I Want You To Know (

February

)
The first track on a new EP which you can download free
here
.
"Quiz Kids is comprised of members of Bourgeois Heroes and Boy Genius. Brooklyn, New York, based musicians Jason Korenkiewicz and Lisa Klimkiewicz (both of Boy Genius) are joined by Northampton, Massachusetts' Jason Bourgeois (Bourgeois Heroes) to form the three-piece pop outfit."
This is one of four tracks on a new EP from Feral Media entitled The Spring EP. You can download the whole thing here.
The Spring EP is the second instalment in Feral Media's Seasons EP series.

This instalment features exclusive tracks from Tim Shiel, Pimmon, Nakagin and Nimble Animal who each use Spring as the theme for their individual pieces.
The EP opens with 'General Practice', a shimmering piece of pastoral folktronica from Tim Shiel. Pimmon follows with skittering percussion and warm brass pads on his track 'Ytterbium'.
Nakagin offers up a breezy slice of down-beat electronica with 'Bloom', which leads into 'Time Scraper' by Nimble Animal, who rounds out the EP on a darker note with gurgling digital fuzz, stop-start rhythms and searing prose.
4. Soft As Snow But Warm Inside - When The Nightmare Ends (Self Released)
Taken from a two track digital single which can be downloaded from their
Bandcamp page
.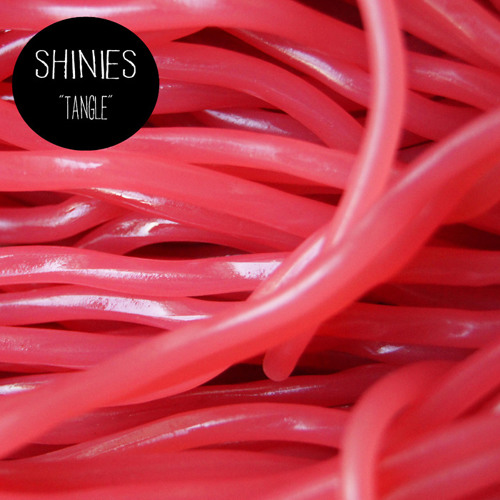 5. Shinies - Vitamins (

Dirty Bingo Records

)
Taken from the Manchester bands debut EP "Tangle" which is available on lovely 12" vinyl from the
Dirty Bingo Records website
. Originally I was intending to use the first track on the EP, a track called "Taste" which would have brought me on very nicely to...
6. Ride - Taste (Creation)
Yes I know that was a bit predictable but would you really expect anything less. This track is the sound of a brilliant young group at the peak of their powers as Ride were when they hit us with this single back in 1991. And still it sounds great.
7. Shit And Shine - Corvette Museum (Gangsigns)
This is one of five top tunes on the new Shit And Shine mini album/EP whatever you want to call it. It all celebrates under the wonderful title "Find Out What happens When People Start Being Polite For A Fucking Change" which tells you that a huge amount of radio play is something that it probably won't get. But with song titles like "Panther Piss" and this track they obviously couldn't give a shit which is exactly the attitude I'm looking for when I listen to a record. I'm not sure how easy this will be to find but it was released last month on Gangsigns Records catalogue number gs004 if that helps.
8. The Fall - The Remainderer (

Cherry Red

)
This is the lead track from the new Fall EP which is of course wonderful. The Remainderer EP contains six new tracks most of which have been heard in some form at recent shows. Mark E Smith seems to enjoy making a guttural growling noise these days which I must admit to finding a bit annoying but hopefully it will be just a phase and won't last as long as the next album which hopefully won't be too far away. In the meantime there will be a live album released in the not too distant future comprising of recording taken from relatively recent shows. I've seen a couple of different versions of the track listing so perhaps it's not finalised yet although it was originally supposed to be released this month it now looks like it won't see the light of day until next year. The Remainderer EP will be released through Cherry Red next week.
9. Public Service Broadcasting - Elfstedentocht Part 2 (Live Recording)
New track from Public Service Broadcasting recorded at their recent gig in Edinburgh.
10. A Million Billion Dying Suns - Hey Man (

Self Released

)
Taken from the San Francisco bands new "Strawberry EP" which is available from their
Bandcamp page
amongst other places.
11. Flowers - Never See This Place Again (Demo)
A new track from the wonderful Flowers who just might bloom into one of the best bands in the world. They are already one of the best bands in mine!
12. Kris Wadsworth - 222A (Uranus)
This is one side of the latest 12" from Kris Wadsworth On his own Uranus label. It has been around a couple of months now and has pretty much sold out everywhere I've looked.