1. Bailterspace - Open (

Arch Hill Recordings

)
We'll start this weeks Fodder with a track from the new Bailterspace LP "Trinine" which was released a couple of weeks ago on the Arch Hill label.
This little beauty is taken from a six track EP cunningly entitled "Autumns Ectoplasm" which can be downloaded in full from
here
.
3. Super Adventure Club - Dog With 2 Dicks (

Armellodie

)
What a great racket. Possibly the best band in Glasgow at the moment Super Adventure Club will release their brilliant new record "Straight From The Dick" on Aremellodie Records on 2nd December. This lot really are special and I cant recommend this LP highly enough. Pre-order your copy
here
.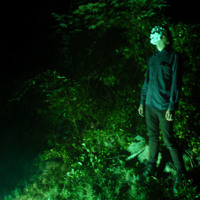 4. Fins - Passing (

Obscure Me

)
Superb stuff. You might remember their excellent "Lawnmower" release which seems like ages ago now. Well they are back with six brand new tracks on a release entitled... well "Fins". It will be released through Obscure Me on 29th October. According to the press release it will be initially released as a limited edition cassette run. Personally I think it would sound rather nice on 10" vinyl but perhaps that's just me.
5. Javelins - Admiral Airwave (

Suburban Sprawl

)
A new track from Javelins which was released a couple of weeks ago on lovely pink 7" vinyl as you can see from the very sexy picture above. You can get yours
here
.
6. Pop Will Eat Itself - 1-800 Outsider (

Cherry Red

)
Taken from the album "A Lick Of The Old Cassette Box (The Lost 1996 album)" which has just been released on Cherry Red as an accompaniment to the remastered re-issue of Pop Will Eat Itself's 1994 LP "Dos Dedos Mis Amigos". It's made up of previously unreleased tracks from 1996-1996 which you immediately think must be shit otherwise they would have been released at the time. I can announce however that there are some tracks on here which are well worth a listen.
7. Tone Rodent - Shadows Come (

TBTCI

)
Brand new track from the excellent Tone Rodent brought to us courtesy of those nice chaps at The Blog That Celebrates Itself.
8. Panophonic - Back One More Time (Patetico)
Taken from the superb remix album "The Final Renaissance Of Man" which has actually been evading me since 2011. You can download the whole thing
here
.
9. Wild Eyes - Lose Your Head (

Self Released

)
This has been around for a couple of months now. It was in fact released on my birthday back in July. It's one of two tracks on a digital single from the Los Angeles band. The other track "Beneath Your Skin" is pretty smart as well. Both can be downloaded
here
.
10. Tape Deck Mountain - Half Life (Self Released)
I've been waiting to hear the full version of this LP for ages and finally, this very week my wait came to an end. The new LP by Tape Deck Mountain is called "Sway" and is everything I wanted it to be. Lot's of noise and great tunes, I mean... what more can a man ask for? There was a limited edition lathe cut vinyl version but there were only twenty copies all of which I believe have now sold out. In fact the only reason I mention that is so you can be as pissed off as me that you will probably never own one.
11. Pale Saints - Half Life Remembered (4AD)
Taken from the 1991s "Half Life EP".
12. Kitchens Of Distinction - I Wish It Would Snow (

3 Loop Music

)
Taken from the long awaited new Kitchens Of Distinction LP "Folly" which was released this week on 3 Loop Music.