1. Minks - Margot (

Captured Tracks

)
Taken from the album "Tides End" which is out now on Captured Tracks. The first 300 copies purchased from the Captured Tracks website will be delivered on gorgeous orange vinyl.
This is the first track on a five track EP by Trinidad artist Righteous.
This is the title track from the new Suā EP which is available through the Brooklyn bands
Bandcamp page
. The five tracks on here provide just the kind of beautiful swirling noise that will brighten up any day.
4. Kitchens Of Distinction - Quick As Rainbows (One Little Indian)
I didn't realise Kitchens Of Distinction were releasing a new record until about five minutes ago when I thought it would be nice to include an old Kitchens track in this weeks Fodder and decided to have a look at their discography online. The new lp celebrates under the name of "Folly" and will be released at the end of September on 3 Loop Music. I'm quite looking forward to hearing it but as with so many bands who have returned recently after a lengthy absence the expectation will be high. This is one of their old records which still sounds pretty fine to me.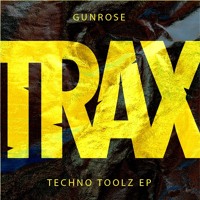 5. Gunrose - Bunker (Boysnoize)
Another great release from the Boysnoize label is a new three track EP by Gunrose.
"These 3 tracks are based on the original spirit and sound of Techno, when it first hit Europe. In the 90's people didn't have powerful computers or any fancy plug-ins to make music on. Most producers didn't know anything about music theory or compression, but somehow all those records had an honest character and a sound that has been a bit lost these days. All those kicks out of tune, all that extra reverb or high frequency that could hit hard on your ears somehow gave a lot of character to an era. Most producers nowadays are looking for the perfect sound, the perfect harmony and bigger sound using the same presets and the same breakdown ideas. For these particular tracks my goal was to try to get that raw and imperfect sound that people use to dance to in dark warehouses."
6. Maria False - Mary (

Self Released

)
Very nice indeed. This is one of four tracks on a new digital e.p. by Maria False. It's called "Spots and Lines In A Frame" and can be heard
here
. I had a problem deciding which track to use on here as I rather love the last track "Spots And Lines In A Frame" which is a beautiful instrumental which drifts in complete wonderment all around your head before leaving you feeling rather empty. Mind you that could easily have been that rotten banana I had this morning. Oh and don't worry about the quiet bit at the end of this track. It's meant to be there.
7. Randolph's Leap - Real Anymore (

Olive Grove

)
What a superb sound. This is one of seven tracks on the new mini album from Glasgow band Randolph's Leap. This, as you might have noticed is the title track on the record which will be released on Olive Grove on 9th September. Great stuff!
"The Real Anymore mini-album pits Nature against Technology, love against loathing and humour against heartbreak. You will find tongue-in-cheek wit aplenty as Adam recounts his imagined career as a telephone psychic and tackles issues of 'tweeness' with self-deprecatory aplomb. Moments of darkness and doubt also await you as you scratch beneath the chirpy veneer but - worry not - our protagonist finds ultimate salvation in the great outdoors and emerges jubilant, clutching a string of typically tenuous rhyming couplets."
8. The Lucid Dream - Glue [Song For Irvin Welsh] (

Holy You Are Recordings

)
Another winner this week is the debut album from Carlisle band The Lucid Dream. It's called "Songs Of Lies and Deceit" and will be released next week through Holy You Are.
9. Optical Frameworks - Melting Winter (

Cold Tear

)
Taken from the album "Little Piece Of Perseverance".
"Little Piece of Perseverance" is an album made in winter/spring 2011-2012, made completely out of field recordings that I collected during this period. Each track represents a set of places visited mostly at night. You can hear tracks made of sounds of snowy, nighty trainstations, people waiting and chatting about daily problems, melting snow, wind and other sounds describing moods of this slow period of awaking in my life."
10. Flower Drums - Swim Down (

Self Released

)
Released last month through the Australian bands Bandcamp page.
11. Making marks - Barcodes (Fika)
This is the second single from the Norwegian bands forthcoming album "In A Desert Of Consultancy" which I for one am looking forward to immensely.
12. Meeks - Let It Be (SCM Music)
An lp which claims to be shoegaze versions of Beatles songs should always set the old alarm bells ringing, and ring they did but only until the music started. For an idea which should work no better than a footballer in a chicken farm this really is quite an enjoyable listen. There's no stinkers to mention and in fact several tracks have been played quite a few times including this one which is a particularly fine rendition of the previously tedious Let It Be. Other highlights include an interesting version of Strawberry Fields Forever which has been attempted by several artists in the past with varying results. A bit like trying to cook an oven cook only pie in the microwave, it turns out a bit soggy but not in this instance. Meeks have varied the tempo throughout and it actually works. The biggest problem for me is the title of the thing "Beatless - Shoegaze Covers Of The Beatles" is a title which will only fill sane people with dread but those brave enough to take a step inside will be mightily relieved to come out the other side with all their faculties intact. In short this is a record you should at least listen to... unless you're a fan of The Beatles (ridiculously overrated in my opinion) in which case I'd give it a miss.