1. Girl 1 and The Grease Guns - Bring On The Dancing Horsemeat (

Squirrel

)
This is the b-side of the fantastic new Girl 1 and The Grease Guns seven inch single which is quite simply stunning and if you don't own one by the end of the week you will probably need to seek urgent medical attention as your ears will not be able to continue on their journey through life without this ringing in them. I managed to go a whole hour without listening to "Jessica 6" (which is the a-side) yesterday but had to give up when I started attempring to remove my own fingernails with the lid from a bic biro. So to put it another way, "Jessica 6" may well be the best pop song you'll hear this year.
2. A Grave With No Name - Dig Me Out (

Lefse

)
A Few weeks ago we featured a track from A Grave With No Names new album "Whirlpool" which will be released through Lefse on 16th July. I'm pleased to say that I can now give you another. I can't wait to hear the full album! The band are about to embark on a tour which seems to mysteriously miss out Scotland!
Friday 28th June - LONDON, Shacklewell Arms~
Monday 8th July – PARIS, Trabendo*
Wednesday 10th July – AMSTERDAM, Paradiso*
Monday 15th July – LEEDS, Brudenell Social Club*
Tuesday 16th July – MANCHESTER, Gorilla*
Wednesday 17th July – LONDON, Birthdays+
Thursday 18th July – BIRMINGHAM, Hare & Hounds*
Monday 22nd July – BERGEN, Landmark*
Tuesday 23rd July – OSLO, Parkeatreat*
Saturday 27th July - LONDON, Brixton Windmill Alldayer
*with Youth Lagoon
+Headline (with The Proper Ornaments, Old Forest)
~with Echo Lake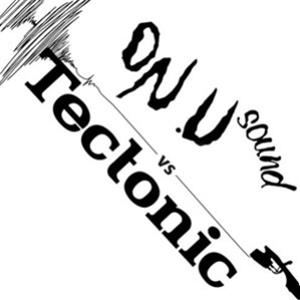 3. Sherwood and Pinch - Weed (Psychosis Mix) (

On-U-Sound

)
Adrian Sherwood is back with a new record and this time he's brought his mate Pinch with him. This is described as the "debut" single from Sherwood and Pinch although both of them have been making records for what seems like forever. I'm led to believe there is an album in the pipeline as well so if that is true there should be further treats in store before we grow too much older.
4. Tyrannosaurus Dead - Matthew (

Odd Box

)
This is a track from the superb new E.P. from Tyrannosaurus Dead. It will be in the shops from 1st July on good old fashioned 12" vinyl although there is of course the now obligatory digital download for those strange people who don't own a turntable and I am led to believe there are quite a lot of people like that. The E.P. is called ""Pure//Apart" and contains six tracks, all of which are quite superb and for further proof you need to visit the Odd Box Records Bandcamp page where you can stream the whole thing.
Well it looks like we have another great new band from Sheffield! Their debut album "Sounds Mean" will be released on 12th August and is sure to cause a bit of a stir.
Taken from their fantastic debut album "Feast Of Love". Judging by the tiur dates below Pity Sex aren't all that keen on days.
07/01/2013 - Santa Cruz, CA @ The Ratchet House
07/02/2013 - Oakland, CA @ 1234 Go Records
07/03/2013 - Eureka, CA @ Placebo
07/04/2013 - Portland, OR @ Garfield House
07/05/2013 - Seattle, WA @ El Corazon Lounge
07/06/2013 - Boise, ID @ The Shredder
07/07/2013 - Salt Lake City, UT @ The Shred Sled
07/08/2013 - Denver, CO @ Circle Music Collective
07/09/2013 - Kansas City, MO @ Art Closet Studio
07/10/2013 - St. Louis, MO @ Fubar
07/11/2013 - Peoria, IL @ Broken Tree Coffee
07/12/2013 - Chicago, IL @ Swerp Mansion
07/13/2013 - Grand Rapids, MI @ The Turtle Den
07/14/2013 - Ann Arbor, MI @ 907 Lincoln
07/15/2013 - Indianapolis, IN @ Hooiser Dome
07/16/2013 - Pittsburgh, PA @ The Mr. Roboto Project w/ Adventures
07/17/2013 - Williamsport, PA @ West 4th
07/18/2013 - Philadelphia, PA @ The Fire w/ Daylight
07/19/2013 - Alexandria, VA @ The Lab w/ Daylight
07/20/2013 - Brooklyn, NY @ Suburbia w/ Daylight
07/21/2013 - New Haven, CT @ Bethesda Lutheran Church
7. John Wizards - Lusaka By Night [LV Remix} (Planet Mu)
This is one of four tracks on the new John Wizards E.P. which was released last week on Planet Mu.
8. Beasty - Bloodsucking (

Demo

)
I know I promised another Beasty track weeks ago but you know how it is when you don't have a memory. Anyway, better late than never as they say. This is another one of those excellent demo's recorded live at Rubber Tracks. Truly superb!
9. Cough Cool - Knew It Was (

Bathetic

)
Taken from the Philly band's second album "29" which can be purchased from the
Bathetic website
.
10. Fuck Buttons - Sentients (ATP)
It's been a long while but finally we have a new record from Fuck Buttons. The Bristol duo will finally release their third album "Slow Focus" by ATP on 22nd July. It pretty much carries on where their last offering "Tarot Sport" left off although it does seem to be a slightly darker record. "Slow Focus" features seven new tracks each one almost guaranteed to annoy the grandparents.
11. Boys Noize - Excuse Me (Boys Noize)
Possibly the most played record in my house this week is the new E.P. by Boys Noize. I think you can probably guess all you need to know about the record from the sleeve. It does sound fantastic at ear splitting volume, plus you get a chance to speak to your neighbours when they pop round to complain.
12. Acquaintances - Skin (Epitonic/File13)
This is the first track I've heard from Acquaintances and it's pretty damn fine. It comes from their self-titled debut album which which will be released on 6th August and I will look forward to hearing the whole thing.