Download Zip File
1. The Elizabeths - Boney (

Self Released

)
This is the first track I've heard from the London band and am greatly looking forward to more.


"Run Dust aka Ronald Doussier is a new project coming straight from the lowlands of Northern Germany. The music is pure hammer with beguiling vocals direct, devilish and disgusting. Harkens back to Cab Voltaire's more violent output, but Dust throws his own pisstake on it. Like a hard German funk-krautbox with a very short late 80s Glenn Danzig spitting hell through a buttcrusher. Treble, not bass.We saw this guy doing this stuff live and it hurt like a kick in the balls and If anything this tape will be the soundtrack to the up & coming ' summer of discontent '. Over 20 minutes of energy rush. 50 Cassettes with free download code. Email
ingnodwetrust@hotmail.co.uk
for orders/info."
3. Chatham Rise - Oncoming Daze (

Picture In My Ear

)
Very nice indeed. The guitar on this track reminds me of some of Galaxie 500's finest moments. It comes from the debut album from Chatham Rise which is available on vinyl (or CD if your a philistine) from the
Picture In My Ear Records Bandcamp page
. They term it as "classic black vinyl" which is fine as black is becoming the new coloured as almost everyone seems to be putting their records out on whatever colour takes their fancy these days.
4. Glaze Of Cathexis - Pagodas Of Wilderness (Self Released)
This is a track from the new Glaze Of Cathexis e.p. which can be downloaded in full here.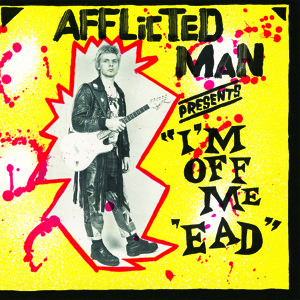 5. Afflicted Man - For The Few I Please (

Permanent

)
"I'm Off Me 'Ead" was the second album from Afflicted Man. Originally released back in 1981 but now re-issued on vinyl by Permanent Records. The first run will consist of 500 copies of which 100 will be on red vinyl but you will have to find your way to a Permanent Records store to purchase one of those.
6. Ancient Methods - Kings And Pawns (Ancient Methods)
This track is one of four on a fantastic release from Ancient Methods which is the name of both artist and label. It's called the Seventh Seal E.P. and comes on the most beautiful green vinyl your eyes could ever hope to see. I think there is a clear vinyl version as well and if that's the case then it would not be unthinkable to buy this twice. The music, as you will realise when you hear this track is quite simply and spectacularly evil. In fact it's just the sort of thing Nine Inch Nails should be doing. I got their new record earlier in the week and it sounds quite frankly tame and a little bit boring.
7. The Pooh Sticks - Time To Time (Fright)
It's always good to hear this again. It's one of many great moments on The Pooh Sticks 1990 album "Formula One Generation" album which really captured the Welsh band at the peak of their powers.
8. Adolf Plays The Jazz - Tendency To Fall (Self Released)
The new free digital single from Adolf Plays The Jazz. Despite being over seven minutes long it is described as a radio edit. If that's the case I'd love to hear the full version.
9. Sonny and the Sunsets - Earth Girl Seeks Friend/Lover (

Polyvinyl

)
Taken from the album "Antenna To The Afterworld" which was released this week on Polyvinyl. There is a limited edition of 500 on purple vinyl which can be ordered from the
Polyvinyl website
. This is, in my opinion the best Sonny Smith record yet. And while I'm on the subject of Smith's...
10. The Fall - Loadstones (

Cherry Red

)
One of the many highlights on the new Fall album "Re-Mit" which I'm sure you all have by now. Every year I seem to say something like "this is the best Fall album for years" and once again that familiar phrase has been uttered but I genuinely mean it. The Fall have changed over and over again through the years and although there have been the odd slightly ropy albums on the whole they have been pretty consistently spectacular and this bears testament to Mr Smiths seemingly endless enthusiasm for producing something new every year. "Re-Mit" is great, roll on next year!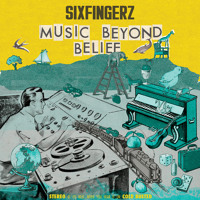 11. Sixfingerz - Rhode Island (

Cold Busted

)
This is a track from the forthcoming Sixfingerz album "Music Beyond Belief" which will be released on Cold Busted on 27th August.
12. Girls Names - Chelsea Clementine (

Self Released

)
At just over a minute this is one of the longer tracks on the new Girls Names E.P. "Hypo Manic" which you can download in full
here
.