Download Zip File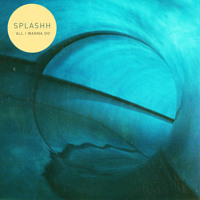 1. Splashh - All I Wanna Do (Luvluvluv)
This is the new single from London band Splashh which will be released on 27th May. It will be followed by their debut album "Comfort" on 3rd June.
2. WTCHS - Mr Hands (Perdu)
Taken from the spit single which they share with Thoughts On Air which has just been released on Perdu Records as a limited edition 7" which numbers 300 copies on white vinyl.
3. North Dakota - Don't Touch Me (

Self Released

)
Taken from the album "Pat Waggy" which you can download from their Bandcamp page. Apparently their is a vinyl version as well but I'm struggling to find a place where I can buy it from. Perhaps it's not available yet but I will not give up!
4. Half String - Honeycut (

Self Released

)
Superb new digital single from Arizona band Half String who I didn't realize were still active. It was recorded as part of a Part Time Punks session last summer and I for one would dearly like to hear the rest of that session.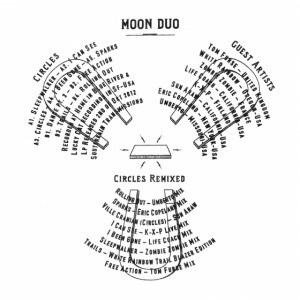 5. Moon Duo - Sleepwalker [Zombie Zombie Remix] (

Sacred Bones

)
You may remember a while ago Moon Duo pleased us all with their latest album "Circles". Well as if that wasn't enough they have had the whole thing remixed by a variety of talented people including Sun Araw, Tom Furse, and Eric Copeland to name but three. This is probably my favorite track though. It's the Zombie Zombie reworking of Sleepwalker. Sometimes remix albums can be a bit boring and beg the question why? but not this.
This cover version of Pixies 1988 classic "Bone Machine" (the original can be found on their "Surfer Rosa" album) comes from a four track 12" E.P. by Ohio band White Walls. The E.P. is called "Kevin" and comes on very attractive red vinyl (to go with the sleeve). I think this record was actually released at the end of last year but still seems pretty easy to get hold of.
7. Pressed And - Get (

Mush

)
Taken from the album "Stone Candles" which was released a couple of weeks ago on Mush Records.
8. The Blanche Hudson Weekend - Consume Me (

Odd Box

)
I keep coming back to this track on the wonderful new album from The Blanche Husdon Weekend. It's their second album and unquestionably their finest work so far. Every living soul needs a copy of this record!
9. No Joy - Hare Tarot Lies (

Mexican Summer

)
A couple of years ago I was going mental over the debut album from No Joy. "Ghost Blond" was (and still is) it's title and I recommend you give it a try if your unaccustomed, but not until you've test driven the new record which according to record company blurb is the result of the first foray into a "fully furnished studio environment" which probably means sofa's, carpet's, beds and attractive indoor palm trees in the corner. It does beg the question how did they create such a fine record last time without the luxury of being "fully furnished" and after the way it turned out I think I would have made them do it the same way again. I tried to record an album once. It was many years ago in a studio which was furnished only with various tools and decaying spider carcasses. In fact it was my shed and the plan was to make a glorious racket with various different forms of power tools attacking lots of different surfaces. Everything started swimmingly and I discovered lot's of new sounds and even managed to record some of them but things inevitably went awry when my neighbour (strange lady) decided I was up to no good and possibly tired of the constant racket decided to call the police who would advised most strongly against continuing with the project. Needless to say my cats are now encouraged to fertilize next doors garden at every given opportunity.
The new No Joy album "Wait To Pleasure" is available now on
Mexican Summer
.
10. Autechre - Flep (Warp)
Taken from their recent album "Exai" on Warp Records
11. Pet Friends - Don't (Demo)
One of four tracks on an excellent demo which I received this week. You can download the whole thing free from their
Bandcamp page
.
12. The Fall - Jetplane (

Cherry Red

)
One of the three tracks on the recent and fantastic "Sir William Wray" seven inch single. Still we await the new album...