1. Zlata Sandor/Shaun Sandor - Band On The Moon (

Silber

)
This is a track from a new E.P. on the Silber label. It's one of the latest releases in Silbers 5 in 5 series where releases will contain five tracks yet last no longer than a total of five minutes. So far the series has spawned quite a few gems and amongst them, this.
2. A Grave With No Name - Aurora (

Lefse

)
"On Tuesday 2nd July A Grave With No Name will return with a new album titled Whirlpool on Lefse Records. Recorded over the course of a year at Holy Mountain Studios in London, Whirlpool is an album of contrasting beauty, from the hushed lullaby of 'Bones' and the piano-led curtain call 'Balloons', to the euphoric glee of 'Origami' and the album's opening song 'Aurora', which glides so perfectly with a sense of subtle romanticism.

The venture from bedroom to recording studio has encouraged a more collaborative approach to constructing songs, with a host of musicians contributing to the album including Linda Jarvis (Echo Lake), Akiko Matsuura (Comanechi) and Alanna McArdle (Ides).
Whirlpool completes a narrative trilogy for A Grave With No Name - a trilogy that began in 2009 with the release of Mountain Debris (Lefse/No Pain In Pop), and continued with 2011's Lower (Boiled Egg). It's a narrative that confronts the theme of loss, something which could be considered a well trodden path within popular music, but Alex Shields has managed to mine his own distinctive voice , tracing a delicate fissure in the emotional radiography of longing to spellbinding effect. And in Whirlpool he has created his most accomplished and self assured work to date."
Taken from the album "Whirlpool".
Monday 8th July – PARIS, Trabendo*
Wednesday 10th July – AMSTERDAM, Paradiso*
Monday 15th July – LEEDS, Brudenell Social Club*
Tuesday 16th July – MANCHESTER, Gorilla*
Wednesday 17th July – LONDON, Birthdays+
Thursday 18th July – BIRMINGHAM, Hare & Hounds*
Monday 22nd July – BERGEN, Landmark*
Tuesday 23rd July – OSLO, Parkeatreat*

*with Youth Lagoon
+Headline (with The Proper Ornaments, Old Forest)

3. Unknown Artist - Slick (Expect No Less)
Your guess is as good as mine as to the identity of this one. It's one of four tracks on a 12" E.P. released a few weeks ago on the Expect No Less label which I think is based in France. Only 200 have been produced all on clear vinyl.
4. Levitation - Firefly (Ultimate)
This was, and still is the first track on Levitation's "After Ever E.P." released on Ultimate Records back in 1991.
5. Has A Shadow - John Lennon (

Self Released

)
This is a track from what I believe to be Has A Shadow's debot album which you can download completely free
here
.
6. Kigo - Without (

Self Released

)
One of two great new tracks on the new Kigo digital single which can be downloaded free from their
Bandcamp page
.
7. Nairobi Matata Jazz - Tamba Tamba (

Soundway

)
This is a track from the compilation album "Kenya Special - Selected East African Recordings From The 70's and 80's". There is some terrific stuff on this including this track from Nairobi Matata Jazz. I'm pleased to note that the surface noise from the vinyl has not been removed.
8. Dungeon Acid - Nude Descending A Staircase (Clan Destine Traxx)
Limited to just 250 copies this is a record well worth tracking down. It's a 12" on the well named Clan Destine label and features no less than five storming tracks by the likes of Ron Hardly, Tuff Sherm, Worker/Parasite and Torn Hawk who is rapidly approaching God like status in my house. The record appears to be called "Dark Acid" which is a pretty apt description really.
9. Brain f

≠

- Sailor Swim (Grave Mistake/Sorry State)

I can't tell you very much about this track at all. it's a taster for a release called "Empty Set" which will by all accounts (their website anyway) be released sometime in the summer as a joint release on Grave Mistake and Sorry State Records. There, now you know as much as me.
10. Dying Machines - Prisoners Cinema (

Mush

)
Taken from the five track E.P. "What I Have Not Forgotten" which is available now on Mush Records.
"
What I Have Not Forgotten, the follow-up EP to Dying Machines' debut, Nicht Sprechen, is a journey through the unresolved feelings of youth. "So We Lived" is an uplifting track that builds slowly from quiet uncertainty into a massive distorted crescendo of resolve. The muted piano and more spartan sonic landscape of "Prisoner's Cinema" plays against the lone cello of "None Of That Matters Now" creating moods as epic and cinematic as they are beautiful. A musical farewell, "It Has Been" once again uses guitars to weave a melancholy tapestry wrought with emotion while the title track, "What I Have Not Forgotten" finishes off the EP by drenching the listener in a slowly building ambient wash of reverberating strings and guitars. What I Have Not Forgotten further drives Dying Machines' stake in the ground as a unique creative force in next-generation neo-classical drone.
"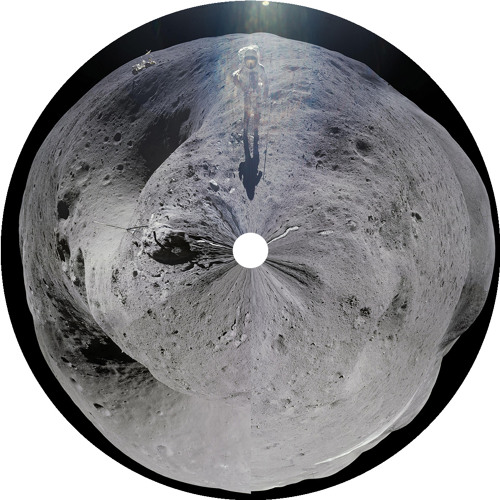 11. Cottam - Heavy Handed Disco Police (

Audio Parallax

)
This is one of three tracks on a lovely white vinyl 12" on Audio Parallax.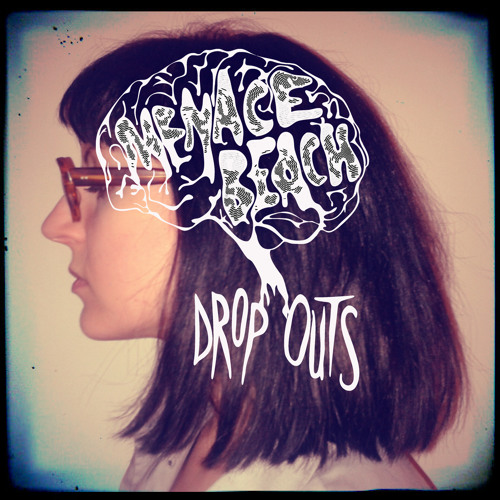 12. Menace Beach - Drop Outs (

Too Pure

)
What a great sound. This is a recent release from the Too Pure Singles Club. It comes on a blue vinyl 7" single which features this track along with "Tastes Like Medicine" on the b-side.