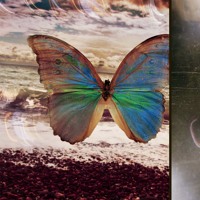 This is the new single from Dead Leaf Echo. It's the second single to be lifted from their new album "Thought And Language" which was released last week on Neon Sigh.
Listen Here
"Dead Leaf Echo
. The words are rich literature.
Nabokov
. Conjured images of drugged passions fading into nihilistic apprehension. An Art Project blossomed in 2006, DLE has matured rapidly since it's birth now unveiling their unique style of
Nouveau Wave
.
DLE has released numerous EP's, Singles and Remixes in addition to their noir film videos and heavy tour schedule prompting Time Out NY to call them "Some of the best live music in the city". They toured the US last fall and played SXSW on bills with The Wedding Present, Japanther, A Place to Bury Strangers and Trail Of the Dead. In 2010 they played sold out shows opening for the reunitedChapterhouse and Ulrich Schnauss.
Dead Leaf Echo's previous work with Ulrich Schnauss on their Pale Fire EP has now caught the attention of famed 4AD producer John Fryer(Cocteau Twins, This Mortal Coil) who has mixed their debut LP "Thought & Language" to be released early this year. A concept album that follows the conception and birth of a child and his discovery of thought and language.
By incorporating elements of ambient, baroque,dream-pop, shoegaze, new wave, and goth, and crafting every aspect of their sound and vision, they remain one of the few left willing to work on high-art as concept. Chiming guitars in twin stereo reverbs with shimmering vocals and silky basslines. Dead Leaf Echo runs the gamut of what is now possible within the contemporary underground by running at the forefront of the indie NYC music scene."