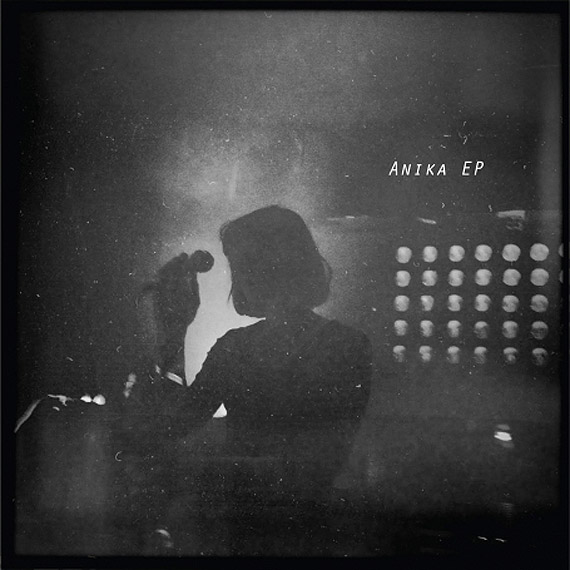 On the heels of her
Geoff Barrow-produced debut album
, Anika returns with a self-titled EP in spring. Anika's version of The Kinks' lovelorn classic I Go To Sleep leads the EP, which also features brand new covers of songs by The Crystals (He Hit Me), Chromatics (In The City) and Shocking Blue (Love Buzz) as well as dub versions of previous singles Yang Yang and No One's There.
Now based in Berlin, Anika retains strong ties to the Bristol scene where it all began, following a coincidental meeting with producer Geoff Barrow and his freeform kraut band Beak>. Barrow was initially on the search for a vocalist for his experimental new group but as the relationship developed it became clear that 'Anika' was a collaborative project in its own right.
Anika EP will be accompanied by a video for I Go To Sleep, directed by Uli M. Schueppel, a Berlin film director known for his 1990s Nick Cave biopic, A Road To God Knows Where. The video was shot in the forests of Brandenburg, and its ending invites speculation about this phase in Anika's career.
Recently performing with her new Berlin-based line-up across Europe, including a home show in Berlin's legendary Berghain club, Anika has just confirmed a long-overdue return to the UK, joining the bill for the Yeah Yeah Yeah's curated ATP at London's Alexandra Palace on May 4th, 2013.
The EP was recorded in Bristol at State of Art Studios, with Beak> members Billy Fuller and Matt Williams, as well as Andy Sutor (drums) and Rasha Shaheen (keys/vox/guitar), who have made up Anika's touring band for the last three years. The tracks were all produced by Geoff Barrow and Beak>.
Anika EP
Tracklist:
1. "I Go To Sleep"
2. "He Hit Me"
3. "Love Buzz"
4. "In The City"
5. "No One's There (dub)"
6. "Yang Yang (dub)"