1. The Bordellos - Bring Me The Head Of Justin Beaver (

Small Bear

)
A lovely noise and no mistake. This is the lead track on The Bordillos debut E.P. which can be downloaded in full from the Liverpool band's Bandcamp page for a price of your choosing.
2. Teen - Come Back (

Carpark

)
Taken from the brooklyn bands debut album "In Limbo" which is produced by non other than former Spacemen 3 Pete Kember.
3. Karl O' Conner - Assume Nothing (Downwards)
Taken from Karl O'connor (aka Regis) new album "Death Head Said" which is available now on the Downwards label.
4. Local Girls - East London Dance Party (

Sour Puss

)
I really can't get enough of this album at the moment. It's called "Deluxe Kicks" and will be unleashed by Sour Puss records on 10th September.
5. Dalton - Wood Frames (

Self Released

)
"Dalton is the solo project of Brooklyn-based singer/songwriter Nate Harar. His self-titled debut EP is inspired by an eclectic array of sounds spanning several decades.
Harar launched his one-man venture in the spring of 2011 playing bass, guitar, synthesizer and drums while recording in his apartment-studio. He soon emerged with a unique brand of low-fi pop songs influenced by bands like Talking Heads, David Bowie, Pixies and Peter Gabriel.

Prior to embarking on this recent project, Harar sang and played guitar with indie-rock band Sugar, It's Eli and co-founded the electronic funk band Swetpanther.

Harar has recently filled out the Dalton line-up and is currently rehearsing for shows in the fall."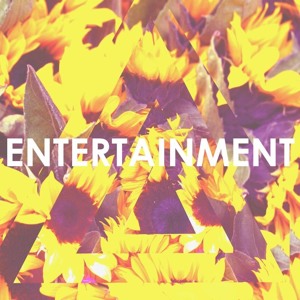 6. Entertainment - Crushes (Demo)


7. The Paellas - Following (Ano(t)racks)
One of three tracks on the Japanese band's new E.P. which can be downloaded free from their
Bandcamp page.
8. Wastelanders - Abstraction (

He Who Corrupts Inc

)
Taken from the album "Cosmic Despair". Wastelanders is the side project of Dean Costello who has also traded as/with Harpoon, Winters In Osaka, Diatribes and Crazy Stallion.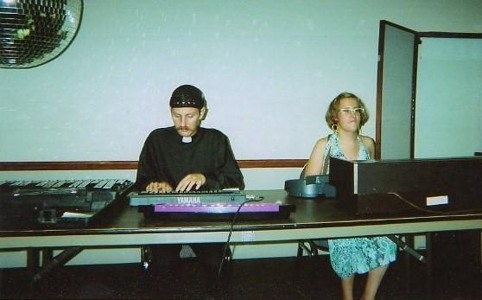 9. Oreaganomics - America's Open Marriage (Self Released)
New track from Oreaganomics which arrived in my inbox just this very morning. Very nice.
10. The Mountain Goats - Cry For Judas (

Merge

)
This is a track from the new Mountain Goats album "Transcendental Youth" which will be released on Tomlab on 2nd October.
11. Giles Corey - Awake Now (Self Released)
This is the shortest track (23 mins) on the new Giles Corey album "Deconstructionist". It's true to say it's probably not the easiest listen in the world but well worth the effort. The full album can be downloaded from Giles Corey's Bandcamp page from which is stated...
"**THIS IS NOT A REGULAR ALBUM. PLEASE READ THE DESCRIPTION BEFORE YOU DECIDE TO BUY.**
Over an hour of music, designed to induce trances, possession states, and out-of-body experiences. Not a "record," but a philosophical tool.
Accompanied by booklet exploring the why and how and history of trance, the illusion of the self, and why some people commit suicide, ignore stab victims on the street, and have their consciousness shaped by light and sound.
PLEASE NOTE:
-This album must be listened to through headphones.
-It his highly recommended that you read the accompanying pdf before listening to the music.
-If you have epilepsy or a history of mental illness, you may want to speak with a doctor before listening to this album."