1. Thick Shakes - Friends Like These (

Aurora 7

)
There was a time when cassette singles were all the rage although I never cared much for them myself. They always felt really cheap in your hand and a lot of the time they didn't even come in proper cases, just some kind of wrap around thin card thing which the tape would slide into. I thought we had seen the back of these evil objects but it seems I was wrong. This track comes from a new cassyngle (as they call it) from Boston boys "Thick Shakes" although I'm sure this one has been made with care and love. Anyway it features this track, another called "Jaywalker" and on the reverse you get instrumental versions of both tracks which is something else that really annoyed me about cassette singles but there simply isn't enough space on this page to put that moan into words.
The cassette can be purchased from the
Aurora 7 Records website
for $4.50
2. The Pre-New - Albion (You've Done Nothing Right) [Mogwai Pre-Mix] (Pre-War Black Ghetto)
This track has been knocking around for a while and in fact appears on The Pre-New's debut album "Music For People Who Hate Themselves" which was released in June but I hadn't heard this Mogwai twiddled version before which is pretty brilliant let's face it.
3. Third Side - Unity [Blawan Remix] (Restoration)
This is one of four remixes on a new twelve inch single on Berlin's Restoration label of which I am ashamed to admit I own few releases. I shall toddle off and punish myself with a hammer and a large chisel immediatley.
4. Wassup Foolie - God Made It Rain Girl Juice-Second Strain (Self Released)
This track is from a new project headed by Andy from Yall. I don't really have any more info at the moment but hopefully more music will appear in the very near future.
5. Local Girls - Jesus Complex Man (

Sour Puss

)
What a record. Possibly the best album you'll hear this year. I'm atalking about the debut album by London band Local Girls who impressed us a while back with their "Wedding Jitters" E.P. Now they are ready to launch their first long player upon the world and to be honest I'm not sure the world is ready for it. I, for example was busy having breakfast (two boiled eggs and some soldiers) and checking through all the new records I needed to listen to when I came across this new record from Local Girls and decided to give it a listen there and then. The next thing I know I'm covered in egg yolk, have the remains of an egg shell on my nose and two soldiers protruding from my nostrils as I jump up and down shouting "kill me now, I can't take any more!". So it turns out that "Delux Kicks" is a bit on the good side but don't be fooled by that harmless looking butterfly on the sleeve because it's about to be devoured by that Venus Flytrap which describes this record perfectly.
"Delux Kicks" will be released on CD and vinyl through Sour Puss Records on 10th September.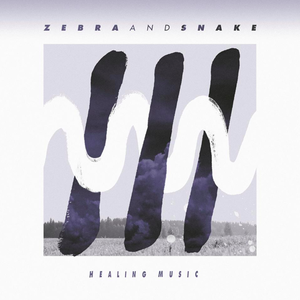 6. Zebra And Snake - Maid Of Orleans (100%)
Yes it is that "Maid Of Orleans" but this version is actually pretty good. This track isn't on their new album "Healing Music" which has recently been released on 100% Records but is certainly worthy of your attention. The duo will release their new single "Empty Love Song" which is on the album on 20th August.
7. There's A Light - Unity (Self Released)
One of four tracks on the German bands "Khartoum E.P." which can be downloaded in full from their Bandcamp page.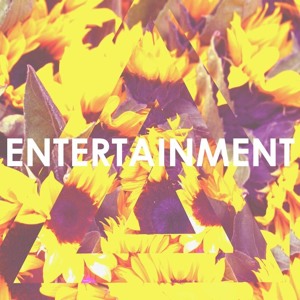 8. Entertainment - Me & You (

Self Released

)
This is new track from Entertainment taken from their
Soundcloud page
where you will also find another new song called "Dive In" which is also worth a listen.
9. Three Legged Race - Solid, Liquid Or Daughter (

Acoustic Division

)
Taken from the "Wrong Element E.P." which is available on vinyl from Acoustic Division.
10. Kyte - Aeriels
Taken from the Leicester bands new album "Love To Be Lost".
11. Wishmountain - Fruit Shoot (

Accidental

)
Lovely stuff. It's rare that anyone feels the urge to create a tribute to a supermarket and of course this is not the case here either. It's more a collection of tracks based upon things which you might find in one. The album is called "Tesco" and features track titles such as "Lucozade, Nescafe and my personal favorite "Kingsmill, Hovis and Warburton but I do particularly like this track. It's available through Accidental records on CD, digital download and a rather fetching double vinyl version.
12. Iowa - Lights Out (Self Released)
I really should have included a track from this album before now but to be honest I've only just got myself a copy. It's the debut long player from Australian darlings Iowa who's previous singles have been featured in these Fodders. The album continues in much the same vain and thank heavens for that. The album is called "Never Saw It Coming" and can be purchased from Iowa's Bandcamp page where should they have any left you will be able to order the limited yellow vinyl edition.