It's certainly been a busy year for BNR Trax who must have released more great records than just about anyone else. This is a new track from the Boys Noize AKA Alex Ridha and hopefully points us in the direction of what we can expect when his third album is released later in the year. "XTC" will be released on vinyl on 27th August and contains a remix by MMM (Errorsmith and Friedel) on the b-side.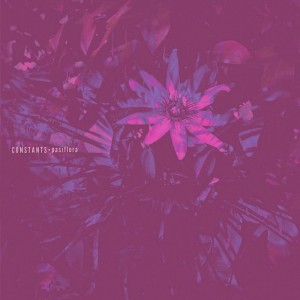 2. Constants - Passenger (The Mylene Sheath)
Taken from the album "Pasiflora".
3. The Wailin' Smithers - Over And Over (

Demo

)
This is one of two tracks from The Wailing Smithers which I've been meaning to put into one of these Fodders for weeks. Both tracks are available free from the bands
Bandcamp Page
.
4. Torpa - King Neptune (

Self Released

)
This is a track from the Chester bands new digital single which can be downloaded completely free from the bands
Bandcamp page
.
5. Daydreamer - Beach Blanket (Self Released)
I keep coming back to this track from the Californian quartet's new six track E.P. "Because" which can be downloaded in full HERE.
Se
6. Percussions - Bird Song (Text)
The first of two tracks on a new twelve inch single by Percussion who despite being a bit mysterious is almost definitely the work of Kieran Hebden. Regardless it's a great twelve inch both this track and "Rabbit Song" on the reverse. It's available now on Hebden's own Text label on which he has delivered a ridiculous amount of quality Four Tet releases over the last few years. The last few of these will be released as an album entiltled "Pink" on 20th August also on Text Records.
7. Overlord - What Do You Want Me For (Storm Tower)
Taken from the album "The Expurgated Version" which will be released on 28th August on Storm Tower Records.
8. Eric Copland - Flushing Meats (

Calico Corp

)
This is the a-side of Eric Copeland's new seven inch single which has just been released on Calica Corp. There are three hundred vinyl copies available each of which come with a download coupon so you need not go to the bother of actually getting it out of it's sleeve, unless you really want to.
9. Warmer Corners - The Tigers Lament (

Space Ace

)
This is Warmer Corners contribution to an E.P. which they share with fellow Bournmouth bands Brave Mariner and PYTKA. The E.P. is to promote the launch of their new label Space Ace. There is also a launch party taking place at a bar called On The Rocks in Bournemouth next Thursday, 16th August.
10. The Hacker - Shockwave [Gesaffelstein Remix] (Different)
11. EGYPTR - The Heat Just Above Zero (Self Released)
This is great. It's the first track on a ten track album by the Fayetteville three piece. There is every chance you might hear more from this lot before we are very much older.
12. Holden Girls - Marseille (Self Released)
The first track (as far as I know) from the Holden Girls who are the first band I can think of to come from the town of Ely, assuming it's the one in Cambridgeshire. If you pop over to their Bandcamp page you can also download a live version of this track.