This track comes from Meurdault's third album "Something For The Weakened" which is released on 16th July.
2. All The Saints - EIO (

Souterrain Transmissions

)
I'm a little bit late on this one which was released back in January. It's the second album by Atlanta band All The Saints and to my eternal distress I don't own a copy of their 2008 debut "Fire On Corridor X" which was released on Touch And Go Records. The new, well pretty new record is called "Intro To Fractions" and surely must be the band's best work to date. If that illusive debut is better than this I'll eat the cat.
3. Pressed And - Komusō Flutter Kick IV (

Mush

)
The "Hyper Thistle E.P." is the second release from Pressed And following up their debut "Imbue Up E.P." also released on Mush Records a few months ago. This record seems somehow more involved and hopefully points the direction the duo are heading as they work on their debut album.
4. Shallow - Out Of Focus (

Self Released

)
I have no information about Shallow at all apart from to say that this is a track from their debut four track E.P. which will be released at some point this month.
5. Tough Guys Of America - Jersey Shore (

Self Released

)
With a name like Tough Guys Of America this lot really aren't getting off to the best of starts. It's a name which put's you in mind of lot's of crap bands from the late eighties, early nineties with stupid hair and bad breath. It certainly doesn't prepare you for what is actually a very good record. It's the debut E.P. from a band from Belgrade all the members from which have been in other bands with much better names such as 26 Daggers and Spitliver, neither of which I've actually heard the music by and I would be surprised if they were anything like as good as this. The E.P. can be downloaded in full from the band's
Bandcamp Page
.
6. Neil Landstrumm - Energy Cash (Don't Recordings)
Sadly this twelve inch E.P. seems to be sold out just about everywhere. It's a four track E.P. featuring two tracks by Neil Landstrumm who seems to have been doing this sort of stuff since the dawn of time, and two tracks from Matt Whitehead. It's the twentieth release on the Don't record label and I really wish I had the complete set.
7. Arc In Round - II (

La Societe Expeditionnaire

)
This is the lead track on what I assume to be the debut album from Arc In Round which was released a couple of weeks ago.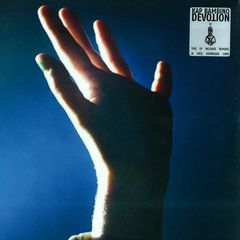 8. Kap Bambino - Devotion [Mobscene Remix] (

Because Music

)
Probably the finest mix on the new Kap Bambino "Devotion E.P." which was released last month.
9. Pale Sunday - Happy [When You Lived Here] (

Matinee

)
This is the first track on the new Pale Sunday E.P. "The Fake Stories About You And Me" which will be released on 24th July on Matinee. It's the first release in quite a while from the Brazilian four piece who gave us the brilliant "Weekend With Jane" E.P. back in 2003 and their only album to date "Summertime" in 2005. Hopefully they will have another album up their sleeve but they do seem like the kind of band who would happily take five years to make a cup of tea.
10. The Pows - Kids (

Permanent

)
For one reason or another I ended up listening to this record again this week. The Pows were operational from about 1998 to about 2004 and this album "Once With Snot And Blood" is basically a retrospective of the abrasive noise they made. It was released back in April on Permanent Records of Chicago who are about to release a record by Merx (unless they have already) and all being well there will be a track from that in next weeks Fodder. Unfortunately your chances of getting a copy of The Pows record is quite slim as there were only one hundred copies and it sold out a while ago. I would love to post the whole thing on this site but I'm not sure what the folks at Permanent Records would think about that.
11. SFV Acid - Slim Ministry (

Post Present Medium

)
Taken from the album "SFV Acid #2" which compiles some of Zane Reynolds earlier work.
12. Shrag - Your The Shout (

Fortuna Pop

)
Shrag's new album "Canines" is a real return to form and possibly the best record they've made to date. This track was originally posted on this site in slightly different form a few months ago when the band ecorded a session for Mark Riley at BBC 6 Music and can still be downloaded elsewhere on this site. "Canines" was released last week on Fortuna Pop.