1. Cats On Fire - A Few Empty Waves (

Matinee

)
A lovely track from the Finnish bands new album "All Blackshirts To Me". It's their third album and I'm ashamed to reveal that I don't own the previous two but I've just placed an order so hopefully I'll be I'll be able to sleep again in few days. The new album is called "All Blackshirts To Me" and was released a couple of weeks ago on Matinee.
Taken from the album "Parastophics" which is the former Too Pure artists eleventh album. in no less than twenty years. I addition to the album Mouse On Mars will be contributing to a special limited edition 7"single which will they will share with Prefuse 73. The single will be released on 21st April to coincide with the annual Record Store Day.
One of two new tracks on a digital single which can be downloaded free from the bands
Bandcamp Page.
4. Japandroids - The House That Heaven Built (Polyvinyl)
This is a track from the ne Japandroids single which will be released on 7" on 15th May. It's the first taste of the new album "Celebration Rock which will follow on Polyvinyl on 16th June.

5. Lone - Crystal Caverns 1991 (R&S)
A new single from Lone which will precede the release of the new album "Galaxy Garden" which will be released on R&S on 30th April. This track "Crystal Caberns 1991" sounds like it might have been quite at home in 1991 but still sounds quite relevant today. The b-side is a track called "Vulcan Mill Acid" and I'm quite sure you can almost imagine what that sounds like. I'm really looking forward to hearing the new album which is the follow ip to last years impressive "Emerald Fantasy Tracks" which featured quite heavily in these Fodders at the time.
One of two tracks on a digital single which can be downloaded for a price of your choice from the
Lead Stones website.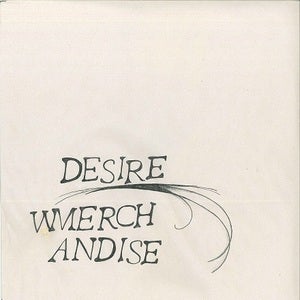 Katorga Works is rapidly becoming my favourite record label in the whole wide world. It seems when they're not trying to burst peoples eardrums with outrageously good hardcore records such as the new Natural Law album, a track from which was featured in last weeks Fodder they're putting out stuff like this. As far as I can make out. And I say this with no degree of certainty because this is the first Merchandise record I've had the pleasure of owning, this is the bands second album. It's called Children Of Desire" and as you can probably tell from this track should be on your shopping list this week. I think it's a vinyl only release, just like the good old days and can be yours for $10. I'd get a move on though because I don't know how many of these there are and it seems to be selling pretty quick.
8. The Wave Pictures - Never Go Home Again (
Moshi Moshi
)
Thw Wave Pictures have just released their fourth album for Moshi Moshi. "Long Black Cars"hit the streets last week and is a serious return to top goalscoring form for the London band who's last album "Beer In The Breakers" I found somewhat dissapoining.
The band are about to embark on a tour of the U.S. in support of Allo Darlin' and will issue a single from the album "Spaghetti" on 23rd April.
April
10. Pale Man Made - In Your Bed (

Odd Box

)
A new single from Pale Man Made who came to my attention what seems like ages ago. This is a taster for their new album "Red Box Secrets" which will be released on Odd Box records on 14th May.
11. Destroy Nate Allen - Emergency (High Endurance/Entes Anomicos)
This is a track from the new Nate Allen album "With Our Powers Combined" which will be released on High Endurance Records in the U.S. and Entes Anomicos in Germany on 5th June.
12. Spiritulized - Hey Jane (Double Six)
Taken from the new album "Sweet Heart, Sweet Light" which will be released next week on Double Six Records.