1. Lower Dens - Brains (

Ribbon Records

)
Taken from the band second album "Nootropics" which will be released on CD and Double Vinyl on 30th April.
There is going to be a limited edition gold vinyl with black swirl of which there will be only 350.
2. Pigeon Breeders - Garlands (RDP)
Taken from the album "Nocturnal Reveries" which can be purchased from their Bandcamp page as a download of if you're a bit old fashioned there is a limited run of 100 CD's available featuring artwork by Stephen Ferris for a mere $5.
3. Letters - To The Town Sweetheart
One of two Letters tracks on a split cassette they share with fellow Scottish band Poppet. This is actually a cover of a Poppet track. The other Letters track on here is their version of Sheryl Crow's " Are You Strong Enough To Be My Man" which understandably may not fill you with longing to hear but Letters, being more talented than Miss Crow actually make the song more quite enjoyable.
4. Burial + Four Tet - Nova (Text)
They never let you down. This is another collaboration between Kieran Hebden aka Four Tet and Burial. I think this is possibly the third time the pair have worked together. You might have to move fast to get one of these however as they are "strictly limited". That said I have no idea exactly how many there are but I do know Bookmat have sold out and that is usually a fairly reliable marker to get your finger out.
5. The Inclined Plane - Please Come Home (Popular Wallpaper)
Taken from the album "The Backwards Frontier" which was released last week on Popular Wallpaper Recordings.
6. Abstract Division - Deformation [Original Mix] (Dynamic Reflection)
This brings back some painful memories of last Tuesday night. I was listening to this on headphones while bombing along on my pushbike. Going quite fast you understand, what else could you do with a beat like that in your ears. Anyway there was a corner and being quite a stupid person I thought I'll be fine, I can take that I thought, only a wus would slow down I thought. The next thing of course was my front wheel slipped away and I headed face first for the tarmac. After having a good scrape along the road, collecting the remains of my headphones and trying not to drip blood everywhere I managed to get home where Nix insisted taking me to hospital where I had one of the most painful nights of my life thus far involving twenty odd stitches in my ear and forehead. So a good night was had by all and I have this track to thank for it.
7. Pandacakes - Paint By Numbers (

Self Released

)
This is the title track from the Columbia bands new four track E.P. which can be downloaded in full from their
Bandcamp site
.
8. Teen Daze - Fantasy (Self Released)
This is one of three tracks on a rather exclusive new Teen Daze E.P. which will only be available from dates on the bands upcoming european tour which starts next week in Hamburg, Germany. According to the press release the record is so exclusive that there are only 25 copies in existance so the liklyhood is that unless you can go to one of the early dates on the tour you won't be able to furnish your record collection with one of them. For the rest of us the E.P. will be issued in due course as a digital download which will justy have to do I suppose. (by the way if anyone is going to one of the early dates and would like to buy me a copy please get in touch.)
2nd April – Hamburg, Germany – Kulturhaus III&70
4th April – Oslo, Norway – Internasjonalen
6th April– Stockholm, Sweden – Debaser Slussen
7th April – Malmo, Sweden – Debaser Malmo
9th April – London, UK – The Lexington
10th April – Manchester, UK – Kraak Gallery
11th April – Newcastle, UK – Cluny2
12th April– Antwerp, Belgium – Den Eglantier
13th April – Amsterdam, Netherlands – Die Nieuwe Anita
14th April – Paris, France – Espace B
16th April – Madrid, Spain – Nasti
17th April – Barcelona, Spain – Miscelanea Bcn
19th April – Rome, Italy – Circolo Degli Illuminati
20th April – Genoa, Italy – Milk Club
21st April – Padova, Italy – Studio 2
22nd April – Lucerne, Switzerland – Treibhaus
23rd April – Ljubljana, Slovenia – Orto Bar
24th April – Bratislava, Slovakia – Nu Spirit Club
25th April – Budapest, Hungary – Merlin
26th April – Krakow, Poland – Rozrywki Klub
27th April – Berlin, Germany – Naherholung Sternchen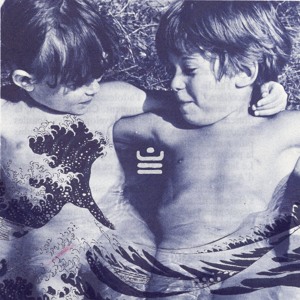 9. The Death Mantra - Empty Ballroom (

Self Released

)
A new track from French band The death Mantra which is one of many you can download free from their
Soundcloud page
.
10. Strawberry Whiplash - Everybody's Texting (

Matinee

)
It's been a long time coming but the new Strawberry Whiplash album has finally arrived and I don't mind saying it's probably the best record I've bought this week. It's called "Hits In The Car" and features thirteen tracks of pure pop brilliance. I could have picked any track at random for this weeks Fodder and would have been quite happy but this is one of the ones I keep coming back to.
11. Whores - Daddy's Money (

Stressed Sumo

)
Yet another new release on Stressed Sumo records (two in last weeks Fodder). This time it's a five track E.P. from noisy buggers Whores. The really do have some great band names at Stressed Sumo don't they. I wonder if it's a pre requisite before signing that your name has to sound great. Last weeks tracks came from You Slut! who have released a great album called "Medium Bastard" and We Go Machete. Anyway this track is from a new Whores release. It's called "Ruiner" and will be available after 30th April. I'll probably give you another reminder before then. On the other hand of course I might forget.
12. mwvm - Mind The Gap (

Silber

)
We'll finish this week with a track from a new release on Silber Records by mvwm. It's from an album entitled "Had Yr Pash" which can be download free from the
Silber Records website
.