Download Zip File
1. Ringo Deathstarr - Shadow (SPC ECO Remix) (

Club AC30

)
This is the SPC ECO remix of the title track from the new Ringo Deathstarr EP which features three new tracks plus a cover of Just You which originally appeared on the Twin Peaks soundtrack. The Shadow EP will be released on Club AC30 on 7th November. The band are currently finishing off their new album and if it's anywhere near as good as their last effort "Colour Trip" then a treat is to be had by all.
2. Weekend - Hazel (

Slumberland

)
This is one which has been sat in my inbox for ages. I love this track which comes from a five track EP entitled "Red" which was released last month on Slumberland Records.
3. Levellers 5 - Big Friday (

Probe Plus

)
I just stumbled across this one while sorting some old records out which had been discovered in a box in the back of a cupboard which must have been there since we moved into the house ten years ago. I had almost forgotten about Levellers 5. If memory serves (which makes the following statements almost certainly unreliable) they came from Liverpool and recorded three Peel Sessions the first one of which was a bit of a classic and I remember having it on cassette but what has become of that cassette? I think this was the bands debut single and preceded an album called "Springtime" which I have also found and played and enjoyed, especially the title track which is a bit of an epic and if I remember will feature in a future Fodder. Levellers 5 continued plying their trade for several years under the name Calvin Party. Perhaps they thought they might get confused with another (far less exciting) band.
4. Driphouse - In Peru (Spectrum Spools)
A track from Darren Ho's latest work "Spectrum 008" which is available now on Spectrum Tools.
5. Boom Bip - Pele (

Lex

)
This is a track from the new Boom Bip album "Zig Zaj" which I meant to put in last weeks Fodder but forgot.
6. Sic Alps - Can't You See (

Drag City

)
Taken from the Breadhead EP which was released back in August on Drag City.
7. Hammock - Sinking Inside Yourself (

Hammock

)
Taken from the new four track EP "Asleep In The Downlights" which will be available from next week in a whole range of colours. The vinyl will be available in Reddish Brown, Blue, Violet with Black, Fire Orange with Black and Clear with Black Swirl. Now it's not often you get a choice like that but be warned there are only 75 copies of each colour so you might want to pop over to their
Bandcamp Page
and sort yourself out with the flavor of your choice pronto!
8. Floating Points - Danger
9. Wavves - Poor Lenore (

Ghost Ramp

)
Taken from the "Life Sux" EP which also features collaborations with Fucked Up and Best Coast. This however is not one of those tracks.
10. Picastro + Nadja - Skullduggery (

Alien 8

)
Taken from the album "Fool Redeemer" which is available now on Alien 8.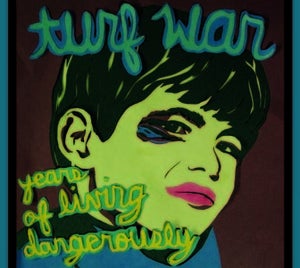 11. Turf War - For The Last Time (

Old Flame

)
New single from the Atlanta band who have just released their debut LP "Years Of Living Dangerously" on Old Flame Records.
12. Quiet Evenings - Finality (

Preservation

)
Always nice to end a Fodder with some moments of beauty, nine of them to be exact but who's counting. This track is taken from the debut album by Georgia based duo Grant and Rachel Evans and if you like this track there are another six on here which are just as good. The album is called "Transcending Spheres" and comes in this wonderful sleeve which is part of a limited edition CD series called Circa. This is the fourth release in the series and as such is limited to just 300 copies.