1. Half Man Half Biscuit - Tommy Walsh's Eco House (

Probe Plus

)
The Biscuit are back three years since their last outing "CSI Ambleside". In fact they seem to have got into the habit of releasing a new record every three years. I'm looking forward to 2014's effort already, assuming of course that we have not all being consumed by giant badgers or hate consumed locusts by then.
This then is the Wirrel's finest twelfth album since they battered us all with their debut "Back In The DSS" in 1985. Well some of you anyway. I was only twelve years old at the time and at that stage hadn't had the opportunity to experience music with even the slightest hint of attitude so a couple of years I had some catching up to do. The new album "90 Bisodol (Crimond) was released last week on the seemingly eternal Probe Plus Records.
As usual the witty bastards only have a very scarce touring schedule and in fact only two gigs planned for any time before February.
17th December - Manchester, HMV Ritz
26th January - Bilston, The Robin 2
2. Four Tet - Locked (Text)
This is a track from the new Four Tet twelve inch which is available on the bands own Text label now although I have been told that stocks may already be dwindling.
3. Tennis System - Arcane
An excellent track from the L.A. band's debut album "Teenagers " which will be released on 15th October.
4. Bubblegum Lemonade - Have You Seen Faith? (Demo)
At last a brand new track from the Glasgow popsters. Hopefully this will mean a third album is not a million miles away.
6. Darren Hayman - The Ships Piano (

Fortuna Pop

)
This is the title track from Darren Hayman's new album which will be released on Fortuna Pop next week.
The Ship's Piano is an album of subtle, drifting piano ballads written by Darren Hayman while he was recuperating from a fractured skull. In Darren's own words:
"In November 2009, I had this thing happen to me, where I ended up in hospital with a fractured skull. For a few months I felt constantly dizzy and was diagnosed with some deafness in one ear. Sharp, loud noises bothered me greatly. I was told to rest and do nothing; but who knows how to do that?
"Music always helps when I'm ill, so I started to make the simplest, quietest music to help me recuperate. I tried to make the music that I wanted to hear, which is perhaps what we should always do, but in this case there was a direct therapeutic need.
"I avoided any jagged edges. I kept imagining the sounds I wanted as round and smooth, like well-worn pebbles.
"Lyrically, I also found myself eschewing conceptual and metaphoric character-led songs. I started to write the simplest and most direct words in the first person, something I have avoided for a few years.
"If you are a songwriter and something bad happens to you, people say, "You can write a song about it at least." They mean well, but the big events in life have to seep out gradually with me and not in urgent, confessional bursts. The songs on this record are pleas for calm. As I get older I find I prefer small, quiet things.
"All the songs were written on my ship's piano. 'Ship's Piano' is a colloquial term given to small-scale pianos that were used on boats. Mine was built in France in 1933 and folds away to resemble a sideboard. I wrote a song where I imagine its history. It's called 'The Ship's Piano'."
6. Kösmonaut - Monad (Self Released)
This is a track from one of two new releases by Texas based Patrick R. Park otherwise known as Kösmonaut. This track comes from a very tidy five track EP called "Emanations", in addition to this there is also a new album entitled "The Voyage Of Time" which according to the website has almost sold out on CD but to be honest I don't think this sort of music sounds particularly good on CD anyway. Vinyl is obviously the first choice but I would rather just have the digital files than the CD. I know that sounds a bit mad but it's just the way my tiny brain works. Anyway pop over to the Kosmonaut Bandcamp and have a gander (strange English slang meaning "would you like to take a look old boy?")
7. Deep Cut - Cruel Reminder (

Club AC30

)
Taken from the fantastic album "Disorientation" which is available now on Club AC30.
I just can't get enough of this track and in fact the whole album which has seen some hammer on the i-pod over the last week. I bet this lot sound great live.
8. We Were Promised Jetpacks - Medicine (

Fatcat

)
Taken from the new album "In The Pit Of The Stomach" which was released last week on Fatcat.
9. AFX - Quex-RD (?)
Interesting to see this one crop up again. It's a mysterious twelve inch single which AFX (Aphex Twin) share with the equally bonkers Autechre. It was originally issued as a white label in the early/mid 1990s as I recall. Not sure why it's been re-issued or indeed who is responsible for it but it does allow the chance to hear this fine track once more. This is actually a remix of St Etienne's "Like A Motorway" although if you didn't know that you would never realise.
10. Romantic States - Trapper (

Self Released

)
Taken from "A Shell Is Born" which is Romantic States debut full length which follows a string of singles and an EP all of which can be downloaded from the
Romantic States Bandcamp thingy
.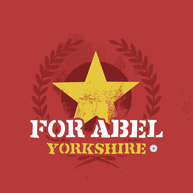 11. For Abel - Yorkshire (

Flowers In The Dustbin

)
A track from the new single which will be released on 5th November on Flowers In The Dustbin.
12. Depth Charge - Bounty Killer II (DC Recordings)
It turn's out that I somehow missed quite a lot of J. Saul Kane's work as Depth Charge and that is something I'm striving to correct. This clearly is Bounty Killer II which came after the mighty Bounty Killer which as well as being a classic twelve inch which everyone should own also appears on the "Nine Deadly Sins" album of 1995. There is also a Bounty Killer III which I'm chasing as we speak and will hopefully have in my hands by next week.