1. Pacific UV - I'm Here But It's Not Me (Self Released)
A new track from Pacific UV and one which is being considered for the new album no less.
2. Boy 8 Bit - Fire Extinguisher (

This Is Music

)
One of four tracks on Boy 8 Bit's new "Madrigal E.P."
3. Xiu Xiu - Daphny (Polyvinyl)
This is a track from a new Xiu Xiu seven inch single which will be released on Polyvinyl on 6th September. It's limited to just one thousand copies and comes on lovely blue vinyl. The b-side to "Daphny" is a strange cover of Rhianna's "Only Girl (In The World)".
4. Nicola Ratti - Doom Set (

Die Schachtel

)
Taken from the album 220 Tones which is available now on Die Schachel.
5. The Joy Formidable - Whirring (Innerpartysystemremix) (WEA)
Very nice indeed. It's about time someone took hold of some of these Joy Formidable tracks and gave them a good kicking before they become classics as I'm fairly sure they will. This is the remains of "Whirring" after Innerpartysystem bumped into it in a dark alley one evening and decided to teach it a lesson. Also on this E.P. is a remix of "Austere" which has been given some treatment at the hands of The Naked And Famous and sounds a bit mental. Additionally the "Roarities EP" also contains "The Greatest Light Is The Greatest Shade, Llaw = Wall" and "A Heavy Abacus" all recorded live at KOKO in recent times.
6. Bumblebeez - Fat Sheriff (

Bang Gang

)
Taken from the "I'm A Cowboy EP" which has been knocking about for the last couple of months apparently. There is also now a remix EP available which should be pretty damn fine if this is anything to go by. Unsurprisingly the cowboy theme runs through the whole EP as does the rather entertaining voice you will have noticed on this track which sounds a bit like the voice which delivers a text should you send it to a landline.
7. The Haxan Cloak - The Fall (

Aurora Borealis

)
Taken from The Haxan Cloak's self titled debut album which is available now on Aurora Borealis.
8. The Fall - Barmy (Beggars Banquet)
Yes I know it's any excuse to play a Fall track but while we wait for a new album it's all I can do. This one comes from the classic "This Nations Saving Grace" album released back in nineteen eighty five.


9. Letting Up Despite Great Faults - Repeating Hearts (

Heist Or Hit

)
I feel like I'm missing out on something here. I was fortunate enough to receive this record last week. It's a new EP by Los Angeles band Letting Up Despite Great Faults and it is very nice indeed and in my ignorance I assumed it must be the debut record by the band, but no! It seems there was an album released back in 2009 as well as an EP from 2006 so
now I will have to order those as well. This track however is the first track on the new EP which is called "Paper Crush" and contains five splendid works of magic. According to the band's website they are about to announce a string of dates in the UK so watch out for them. They will probably be timed to coincide with the release of the record at the end of September, by which time of course the football season will be well under way and life will feel normal again.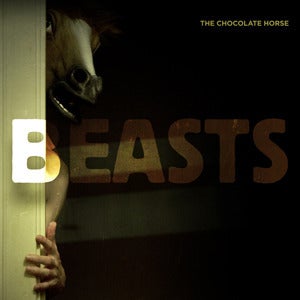 10. The Chocolate Horse - Lasso Lasso (Stable)
Taken from the Cincinnati band's new album "Beasts" which will be released on 16th August on their own Stable label.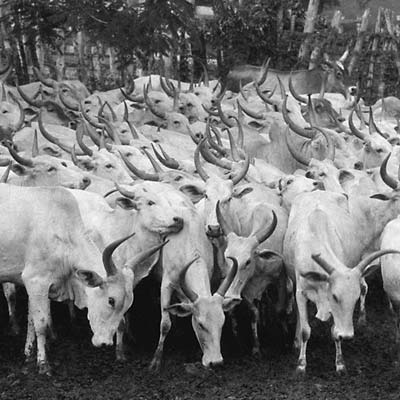 11. Miles - Primer (

Modern Love

)
Very nice indeed. This is one of four pieces of majesty on Miles Whittaker's debut solo release the "Facets EP". As you will no doubt have detected from the monstrous piece above it's a bit good. As far as I'm aware (which isn't very far as a rule) the EP is available now on Manchester's super fine Modern Love label, but be warned there are only seven hundred copies in the whole wide world! I look forward to more vibrations from Mr Whittaker with vibrating bones.
12. Hype Williams - Boss Man (Hyperdub)
Another track from the excellent "Kelly Price W8 Gain Vol II EP"