Kicking off this weeks Fodder with a track from my favourite album at the moment, an honour which seems to change every couple of days at the moment. It's the debut album by new London band Betty & The Werewolves and goes by the rather quaint title "Teatime Favourites". You can get hold of the record from the Damaged Goods website where it's good to see the vinyl version is a pound cheaper than the CD.
2. Tatu Ninja - Pedras Progressivas (
Mimi
)
Taken from a five track EP called "Tatu #1" which as the name would suggest is the first offering from the Portuguese electronic artist.
Taken from the Philadelphia bands new "Africa EP". The first track is a cover of Toto's "Africa" which I found repulsive the first time around and Golden Ages, despite their best efforts have proved that you simply cannot turn dung into a diamond. The other two tracks however are well worth the price of admission which you will be pleased to learn is free. Download the whole EP here.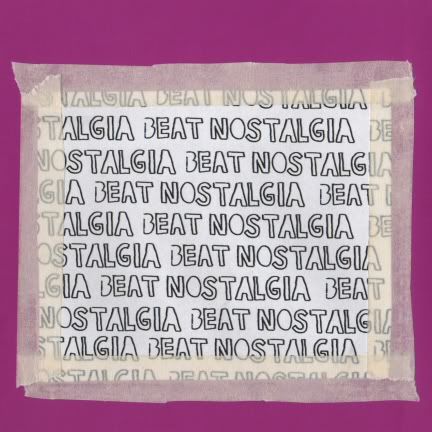 4. Captain Polaroid - How To Lose At Video Games (Self Released)
Taken from the Captains new EP which is the second in a series of five EP's which make up the new
Captain Polaroid album "Beat Nostalgia". You can download the whole thing for free, along with EP1 if you're so inclined from the Captains website
HERE.
5. Ace Bushy Striptease - 490 Flights Before Midnight (

Odd Box

)
Another track from the superb album "A Little More Suspicion In Our Fairytails Plz" which is available now on Odd Box records.
6. Four Tet - Nothing To See (Soul Jazz)
This is a taken from a 12" single which Four Tet share with Mala. Four Tet do seem to be producing some incredible stuff at the moment and this is no exception. Nine minutes of swirling, pulsing wonderment. You definitely need to own this record but if you don't have turntable I understand both tracks are included on the forthcoming Soul Jazz compilation "Future Bass" which I'm told will be released in the autumn.
7. Phantom Payn Days - Afternoon Non Happenings #2 ()
I have to confess that until yesterday I had never heard of Juergen Gleue but as this press release states far too few people have...
"
While in the widely neglected 39 Clocks, he made records that never sold and played gigs that few ever saw, Juergen Gleue has arguably been the most important exponent of electrified German sound since the late 1970s.
Phantom Payn Daze
was made in the mid to late 90s and has never been released. It's his final LP and is overflowing with all the elements that romanticized, loner / stoner music claims, an encoded expression of highly private feelings, an ambiguous, emotional quotient, and a dark, murkily melodic vibe. It's a record that first and foremost lives and breathes with an endless stream of great songs. But perhaps it's most curious component is it's amazingly prescient sound, a precursor to so many of today's lo fi acts, all wrapped up in their San Francisco hair."
Now I must go and find some 30 Clocks records!
8. Dexter Poindexter - Two Cracked Heels & A Ghost (

February

)
This is a track from Dexter Poindexter's new three track EP "Silver Springs" which is the latest in February Records series of free digital singles. This track is just pure summer all the way through, whatever that means. You can download the whole thing from the February Records website

HERE

and look out for Dexter Poindexters debut album which will be released imminently on Series Two Records.
9. Me You Us Them - Pretty Nettles (Self Released)
Taken from the Brooklyn bands debut album "Post Data" which can be bought from their

Bandcamp page

on CD or digital formats. I have to say this lot make one hell of a sweet noise.
10. Tender Trap - Suddenly (Fortuna Pop)
This record just can't stay off my ipod at the moment. The new Tender Trap album "Dansette Dansette" is probably the millionth record Amelia Fletcher has made but with the current Tender Trap line up she sounds as fresh as a Mr Whippy on Scarborough beach. Still sounds like a stubborn mare as well.